Namaste Canada is an initiative of Consulate General of India, Vancouver, BC, Canada, a Mega Cultural event where more than 20 cultural societies & associations are coming on stage. If you live in Vancouver area you do not want to miss this mega cultural event. It reflects India's rich diverse cultural heritage.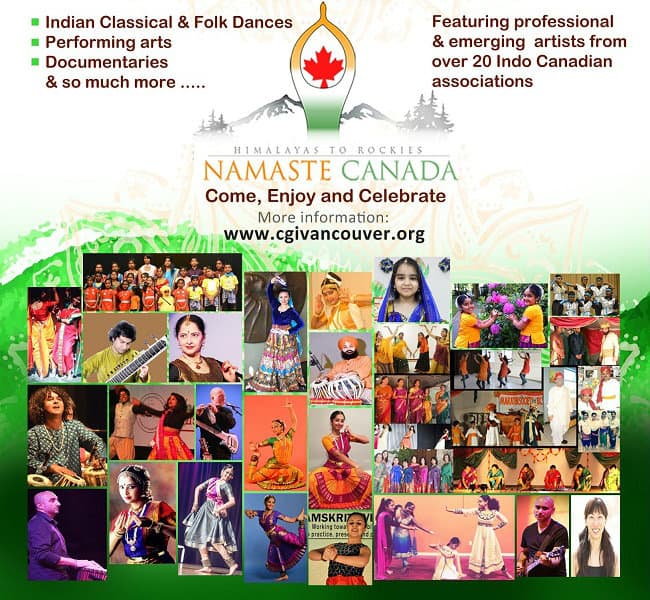 Come & celebrate India's rich cultural heritage and flourishing ties between India & Canada!
Namaste Canada 2017
Mark your calendars for 2017. As per Consulate General of India's website this year Namaste Canada is going to be 1 1/2 days' event which will take place on Sunday-Monday, 3-4 September 2017 over the labor day long weekend.
The mega event features Indian Classical & Folk dances, performances, presentations, and other items. The performances are performed by local artistes who would perform on a voluntary basis.
Location for Namaste Canada 2017: Bell Performing Arts Centre, 6250 144 St, Surrey, BC V3X 1A2, Canada
Stay tuned for more information.