Namaste Canada is an initiative of Consulate General of India, Vancouver, BC, Canada, a Mega Cultural event where more than 20 cultural societies & associations are coming on stage. Free Event, open for all. If you live in Vancouver area you do not want to miss this mega cultural event. It reflects India's rich diverse cultural heritage.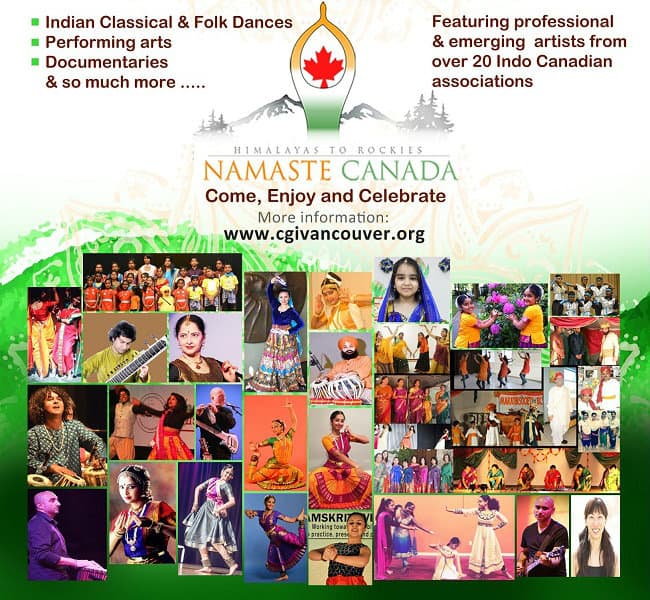 Come & celebrate India's rich cultural heritage and flourishing ties between India & Canada!
Namaste Canada 2017
Mark your calendars for 2017. As per Consulate General of India's website this year Namaste Canada is going to be 1 1/2 days' event which will take place on Sunday-Monday, 3-4 September 2017 over the labor day long weekend.
The mega event features Indian Classical & Folk dances, performances, presentations, and other items. The performances are performed by local artistes who would perform on a voluntary basis.
Location for Namaste Canada 2017: Bell Performing Arts Centre, 6250 144 St, Surrey, BC V3X 1A2, Canada
Namaste Canada 2017 was a grand success! Click on the link to see Photos of Namaste Canada 2017
Namaste Canada 2018
Please visit again for more details about Namaste Canada 2018 ….