गुलाल लगे, मुस्कानों के संग

जुड़े लोग नए, ये है होली के रंग |

Gulal Lage, Muskano Ke sang,

Jude Log Naye, Yeh Hai Holi Ke Rang.
This aptly describe the India Cultural Association (ICA) of Vancouver's (The Society's) Holi bash of 2017. It was ICA Vancouver's first major organized event.
Holi is known as the "Festival of Colors" and is a traditional festival celebrated in India. The festival represents 'good over evil', promotes forgiveness and friendliness.  The essence of applying color represents a new colorful beginning, irrespective of a person's background, thus promoting multiculturalism. This integrates well with the core values of ICA Vancouver who's core principle is to integrate people of Indian background to celebrate cultural events in Vancouver.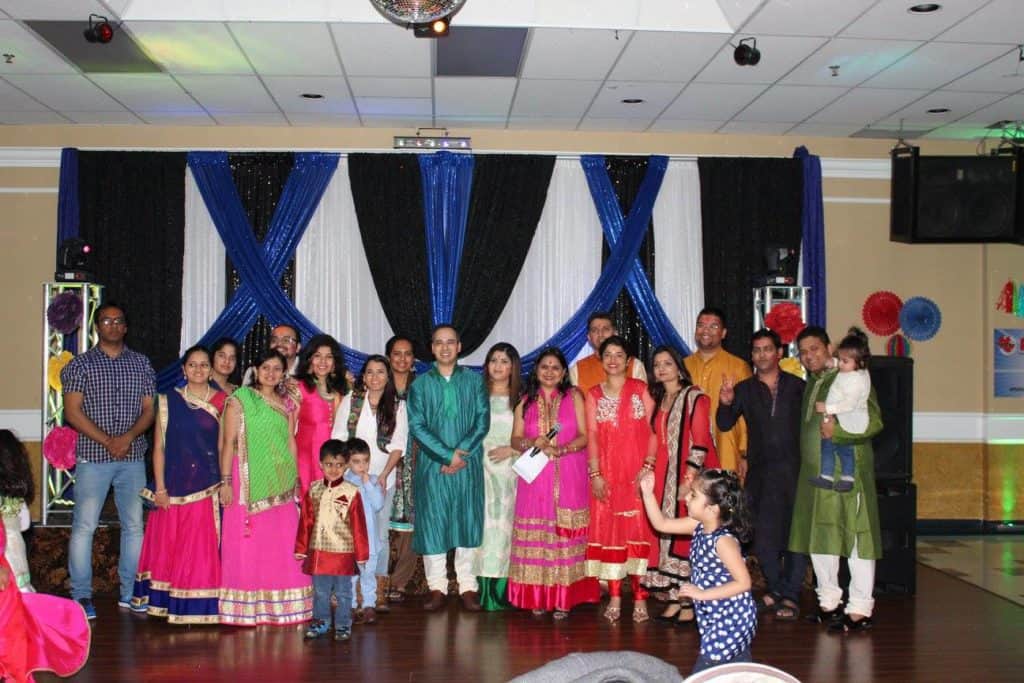 Vivid hues of cultural shades is the essence of Holi.  This was evident with the presence of people from all ages, religion and representing different regions of India.   The entrance of the venue was decorated with Rangoli of Hare Krishna and other beautiful decorative designs, which represented the  auspicious beginning to the Holi event and welcoming guests with warmth. At the entrance, a photo-booth was sponsored by Rampuri productions providing family photographs and portraits with beautiful Holi themed background. It added a vibrant colorful addition to the event.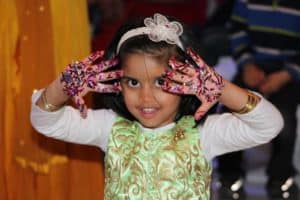 The focus was completely on the audience. Desh se dur (Away from home), the best thing is to celebrate the festivities with cultural delights such as rangoli, gulal, dance and music, along with mouthwatering food in the company of new  and existing friends.
Holi celebrations were kickstarted by MC's by enthralling an appreciative crowd of over 140 with nifty references and amusing anecdotes. The celebrations initiated with people smearing each other with beautiful colors and presenting a colorful rendition of celebration. It was the icebreaker needed for people to integrate and socialize, and celebrate with each other and in the process, making new friends.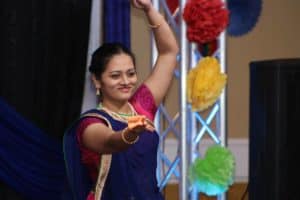 Mesmerizing performances showcased the incredible talent in dance, music and singing. Kids enjoyed colors through paints and crayons.
A beautiful mix of performances which made people stood up and appreciate
Kids Holi dance
Mommies dance on a pulsating Bollywood number, a classical dance and  melodious mix of songs on guitar raised the quotient of joy and excitement.
 This set a  tone for a jam packed dance floor at DJ's peppy Bollywood songs.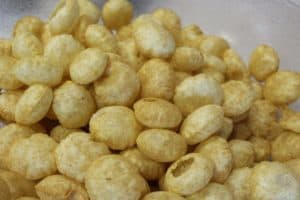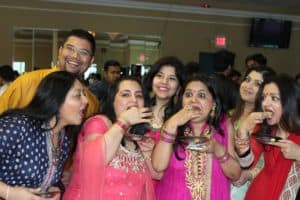 The venue, Khanna Banquet Hall ,  supported the experience with its spacious event area and scrumptious food. The food was delicious with highlight of Pani Puris' (which had ladies hooked up to the stall). Pani Puri, chaat were followed by an assortment of delectable Indian cuisine A special arrangement of a traditional drink known as "Thandai" without Bhaang (natural intoxicant) was served. It was an ultimate experience to enjoy the Indian food consisting of delicious appetizers and main course items along with unique Thandai served to the guests at the event.
This event also incorporated door prizes and gifts through raffle draw provided by the sponsors. During the celebrations, ICA initiated a 50-50 donation drive to raise funds for an ailing person who was in need of an emergency kidney transplant. The winner of the 50-50 draw, Amit Sipani, kindly donated his winnings to the cause and thus in the process assisted in raising over $300!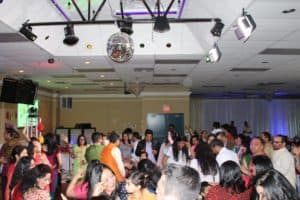 This fun and frolicking Holi bash was a result of hard work and team efforts of dedicated and spirited volunteers, who helped create some wonderful memories for its attendees.
A positive vibe like this, is infinitely infectious and a prelude to many more such occasions to come.
ICA Vancouver thanked its audience, volunteers, sponsors, and event organizers including the Society's Directors for making this a successful event. We are dedicated to our core values of integrating people of Indian backgrounds in Vancouver. We commit to celebrate the various Indian cultural events with you in the coming months!
---
Pictures Credit: Rampuri Productions, Kaushal Chokhawala
Article Credit: S Nivrita, Ankur Merwaha